Our Global Innovation strategy seeks to invest in leading mid to late- stage technology and technology-enabled businesses with the potential to become large public companies.
We strive to be the partner of choice
for the next iconic public companies
We aim to work with companies that are taking on massive markets and have the ambition to become large public businesses. Our strategy is to invest in a concentrated, hands-on manner because we believe that excellence requires focus, domain expertise, and a long-term orientation. The Global Innovation strategy is led by a small and nimble team that works closely with entrepreneurs to bring all of broader Sands Capital's resources to bear for our portfolio companies.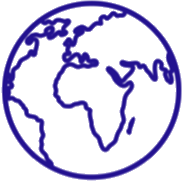 Targeting major innovation hubs around the globe ex-China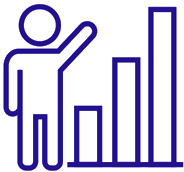 Mid to late-stage technology
and technology-enabled businesses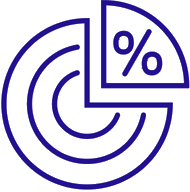 $50M to $100M
total investment size
per company*
Partners for Long-term Growth
Our team is dedicated to cultivating deep, enduring partnerships with entrepreneurs and helping them grow their businesses.
A Bold Mission Requires a Strong Team
Enabling the Data-driven Enterprise
While there is a long road ahead before data-driven decision-making becomes common across organizations, we believe businesses that enable this data stack will be an important area for venture capital investment in the years to come.
Transforming the Enterprise
Despite the short-term pressure on stocks, we believe that the long-term wealth creation opportunity tied to select enterprise software businesses remains strong, buoyed by a massive and immutable move toward cloud computing.
Banking on Emerging Markets
Throughout emerging markets, advances in technology are enabling the creation of digital banking solutions that better address evolving consumer preferences and enable billions of the unbanked to access the financial system.
Disclosures:
Investment in a fund involves significant risk.  The Global Innovation strategy is concentrated in a limited number of emerging technology and technology-enabled companies. Some of the risks impacting the strategy include technology-related risks, such as dependence on patents, cybersecurity risk, cryptocurrency risk, risks associated with investing in India and China and special risks, such as products or services not proving commercially successful or quickly becoming obsolete.  No assurance can be given that a fund's investment objectives will be achieved. An investment is only suitable for sophisticated investors for whom an investment does not constitute a complete investment program, who have experience with similar types of investments, and who understand, are willing to assume, and have the financial resources necessary to withstand the significant risks involved in the investment, including the potential for a complete loss of capital. An investment strategy focused primarily on privately held companies presents certain challenges and involves incremental risks as opposed to investments in public companies, such as dealing with the lack of available information about these companies as well as their general lack of liquidity. Private equity funds often hold illiquid investments and their performance may be volatile. There also can be no assurance that companies will list their securities on a securities exchange; as such, the lack of an established, liquid secondary market for some investments may have an adverse effect on the market value of those investments and on an investor's ability to dispose of them at a favorable time or price. Please review the risks outlined in the Private Placement Memorandum prior to investing.
As of October 1, 2021, the firm was redefined to be the combination of Sands Capital Management, LLC and Sands Capital Ventures, LLC. The two investment advisers are combined to be one firm and are doing business as Sands Capital. Sands Capital operates as a distinct business organization, retains discretion over the assets between the two registered investment advisers, and has autonomy over the total investment decision-making process.
Company logos and website images are used for illustrative purposes only and were obtained directly from the company websites. Company logos and website images are trademarks or registered trademarks of their respective owners.
*Participation in individual financing rounds ranges from $10 million to $150 million.

AUM includes the discretionary and non-discretionary assets of Sands Capital Management, LLC as of 3/31/2023, and the gross assets of all funds (not including uncalled capital) for Sands Capital Ventures, LLC. Figures for Sands Capital Ventures, LLC are updated 45-60 days after quarter-end.