Exceptional businesses are rare. Their innovations often transform industries and create new ones. Their products and services solve problems and improve people's lives.
Exceptional businesses create the future and in doing so can generate significant wealth for their owners. Research indicates that these special businesses, while few, create most wealth for long-term investors. 1
As fundamental, business-focused investors, we look for exceptional businesses that can drive long-term equity returns. We seek to own them in a highly concentrated fashion for the long term. Identifying and owning these companies through their formative stages of growth is challenging. It demands analytical rigor. It also requires creative thinking and imagination to envision future possibilities.
Through our singular focus on investing in what we believe are the best growth businesses, in public and private markets, we strive to fulfill our mission to add value and enhance the wealth of our clients with prudence over time.
Our core strength lies in applying proprietary, fundamental research to identify what we believe are leading growth businesses that are innovative and offer products and services for which there are few substitutes.
Exceptional businesses take years, not quarters, to build. Commercializing innovations and establishing durable competitive advantages take time and patience. As long-term owners of businesses and not short-term traders of stocks, we focus on the potential that businesses have to grow exponentially in five years or more. However, the path to this growth is often not a straight one. To benefit from the long-term wealth creation opportunity that comes with rapid growth, we accept the inevitable variability in the short term.
Business-focused Research
Innovation and industry transformation drives growth. Identifying opportunities created by new trends requires differentiated thinking. Our global research platform comprises more than 50 investment professionals who have developed substantial domain knowledge in innovative business spaces. Our collective experience enables our analysts to recognize patterns, identify relationships, and understand business models and ecosystems. They develop intimate knowledge on a small number of companies and share insights across an integrated, tightly knit investment team.
Businesses that meet our six criteria are far and few between. When we choose to invest in a company, we want to own it in high concentration. This strategy magnifies the impact of our stock selection and has the potential to be a powerful way to build wealth for our clients. Some investors perceive that a concentrated strategy runs the risk of higher short-term volatility. In our view, a portfolio diluted with many holdings may introduce the risk of not knowing the businesses well enough.
Predicting the future is challenging. Doing so requires a culture that values, promotes, and rewards teamwork. We embrace radical honesty and have created an environment that fosters the trust needed to have open and unfettered debate. We challenge one another to see the world clearly and think creatively to build long-term wealth for our clients.
With a singular focus on growth investing, we offer clients strategies that actively target leading public and private businesses across the growth spectrum.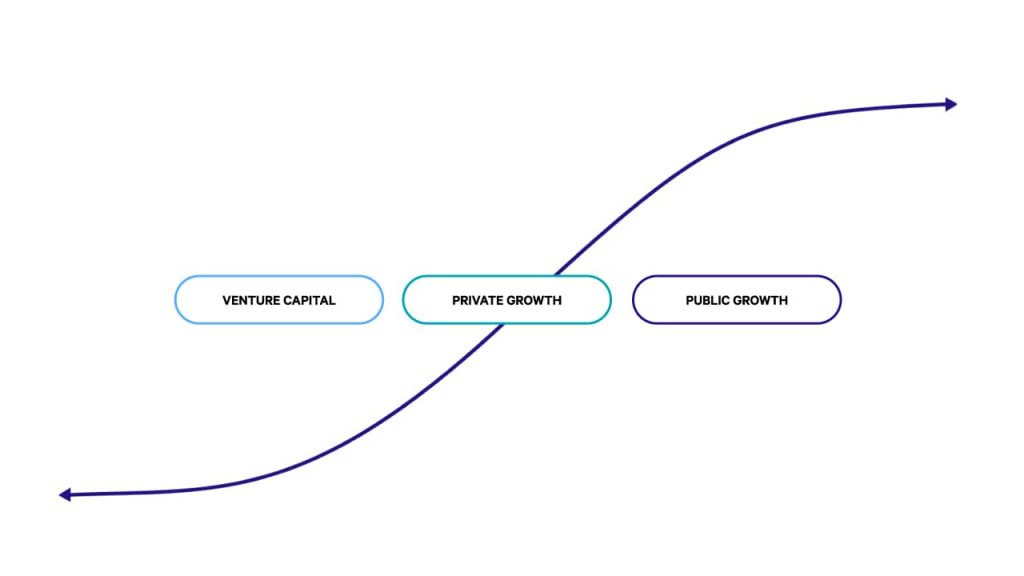 1 Bessembinder, Hendrik (Hank), Wealth Creation in the U.S. Public Stock Markets 1926 to 2019 (February 13, 2020).  Available at SSRN: https://ssrn.com/abstract=3537838
We complement our bottom-up business-model research with macroeconomic frameworks to seek outstanding businesses.
The Power of Concentration
We believe concentrated ownership is the best way to create meaningful wealth over time.